Long term rental
Fully furnished apartment for rent in Ulan Bator (Ulaanbaatar)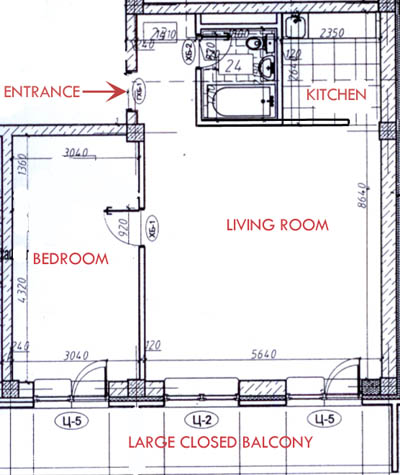 The living room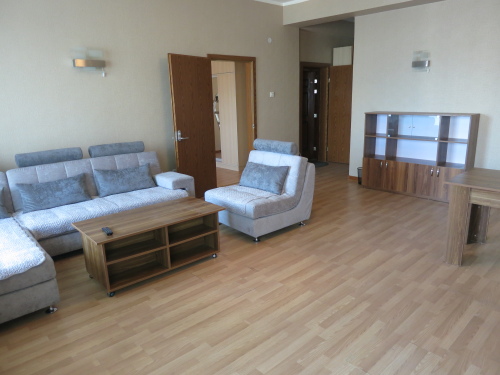 View of the living-room. The door just close to the sofa is the bedroom's door.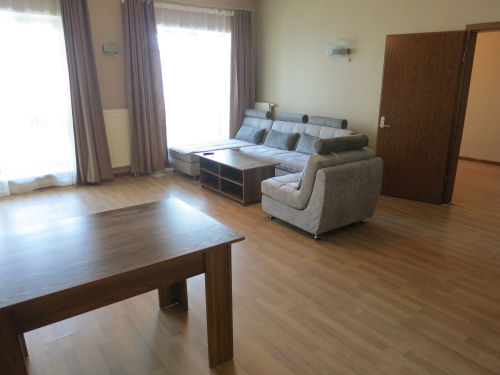 View of the living room from the kitchen.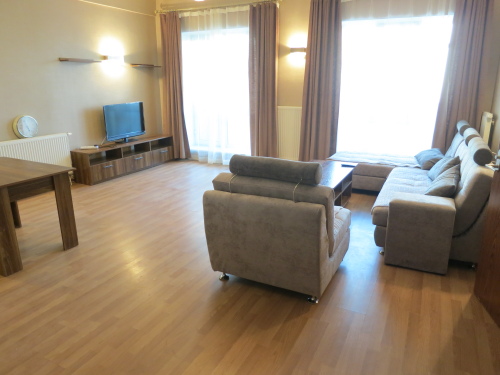 View of the living-room from the entrance, with the brand new television including English and French speaking channels.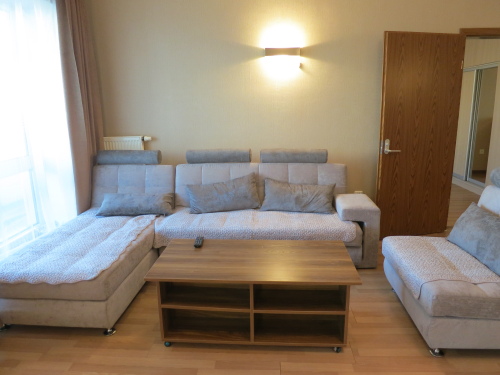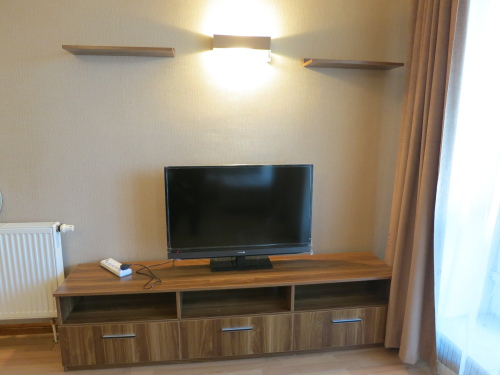 The kitchen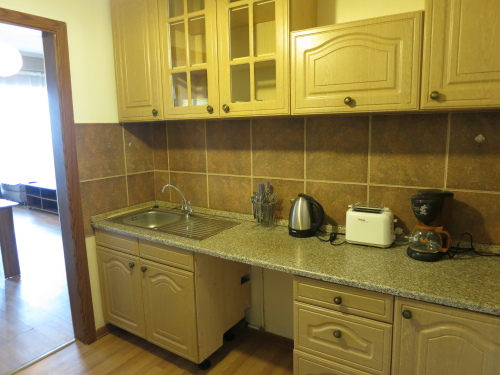 The kitchen is fully equiped with new household appliances.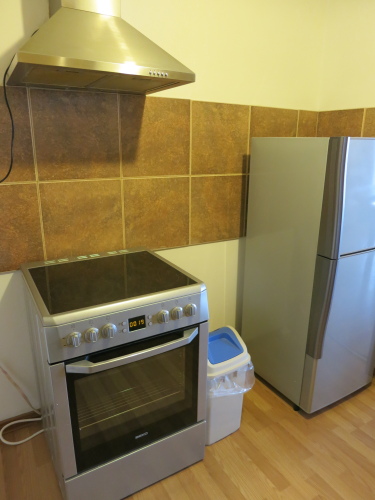 The bedroom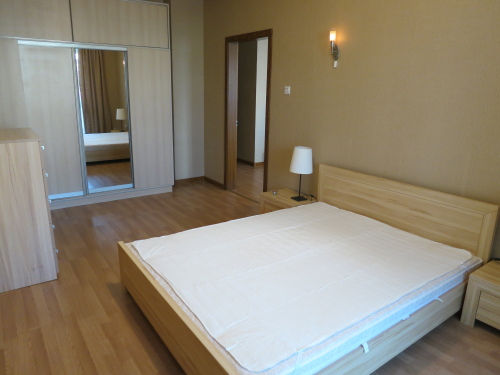 The bathroom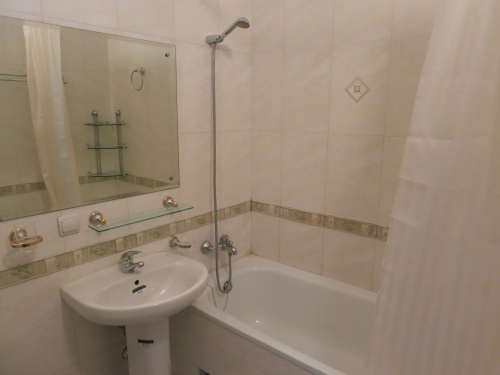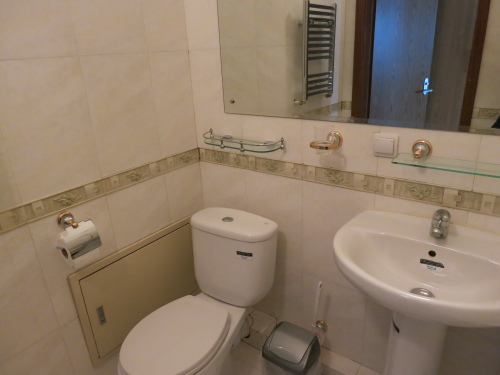 The view from the apartment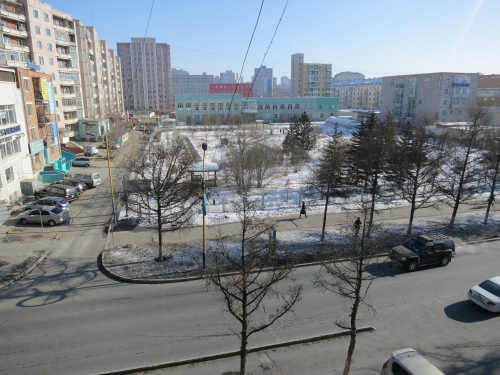 The apartment is in front of a large garden which belong to a environment education school,
with an open outlook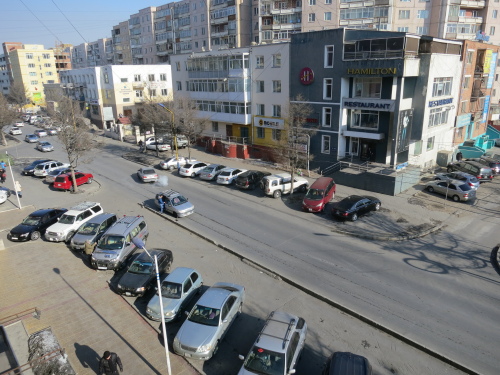 Lots of shops in the street, good buildings around and parking is easy.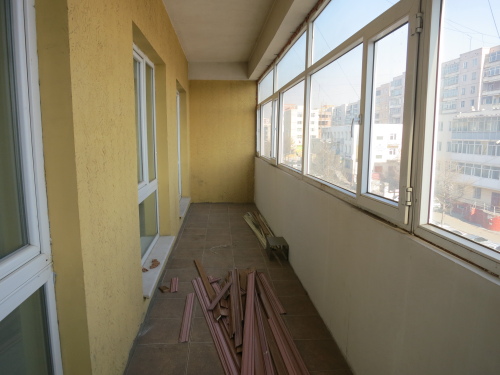 The large closed balcony keeps the apartment quiet and warm.
The stairwell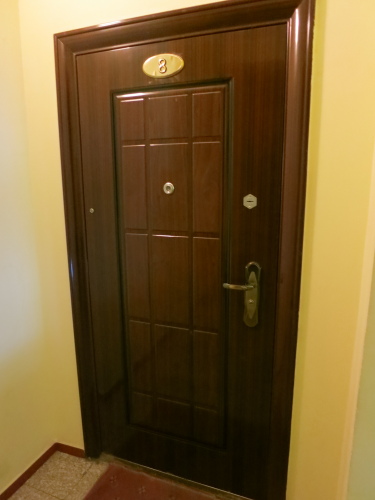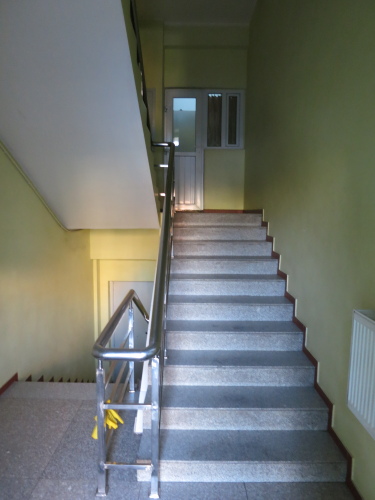 Very clean common parts of the building.
The apartment is on the 3rd floor.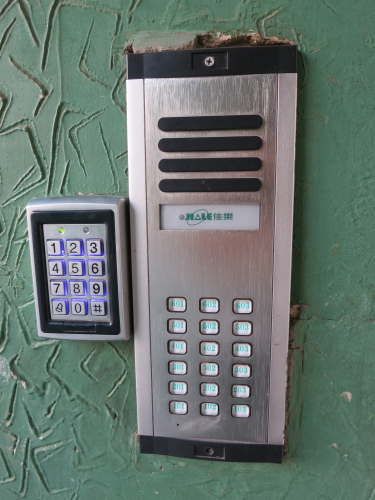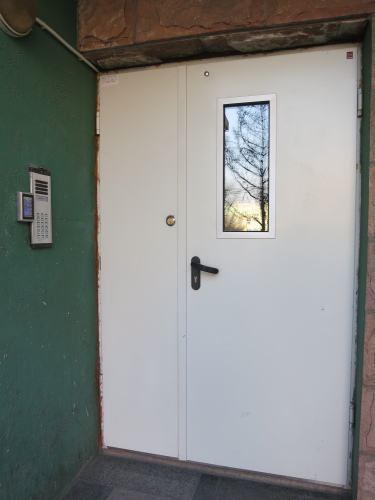 Building secured by digital entry system, with a caretaker.